If you don't use an attendance tracking system, you won't have the monitoring you need to stay under your budget, maintain compliance, and preserve accurate records.
Even though time and attendance tracking is a fundamental and significant corporate function, it can be difficult to know where to start or which solution is the best. We've compiled a brief summary of a number of options, along with the best way to monitor employee attendance.
The most reliable system for monitoring attendance
When it comes to time and attendance management software, it involves more than just punching a clock. It all comes down to saving time for management, maintaining accurate records, and monitoring staff hours. Attendance software systems make it possible.
Employees may clock in and out using a time clock app with geo location and biometric authentication.
On the web, it is possible to view everyone else's schedules and punctuality in real-time.
Requests for time off, schedule exchanges, and timecards can all be quick.
Streamline operations and properly track time with attendance management software, ensuring that your business stays in compliance with local and state regulations while maximizing profits. The productivity of your office will significantly increase with the use of attendance software.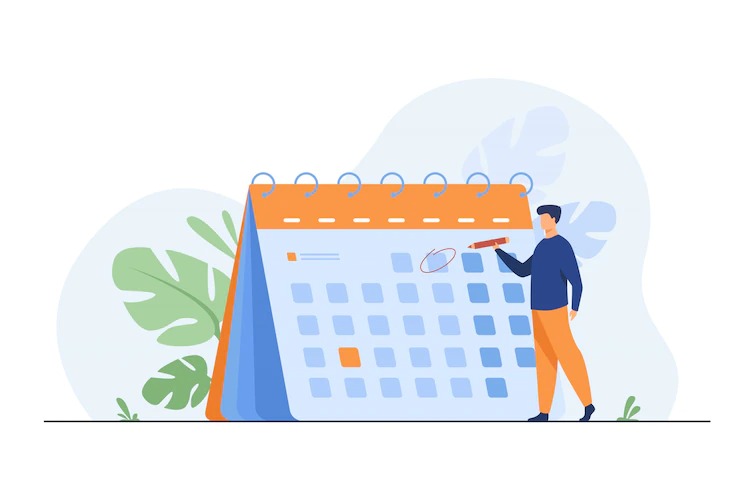 Working past the allotted time or taking unplanned breaks is a costly behavior that affects both team members and profits.
When a team member takes a longer or unplanned break, the other team members must make up the shortfall, take their breaks later, or even worse, forgo a break altogether.
Attendance software makes it simple to monitor expenses and keep your team motivated by ensuring that staff clock in and out on time.
Another instance of time theft is when workers are present in but are not where they claim to be.
For instance, if you have workers travelling or at a far-off job site.
How Attendance Management makes a Difference
You can accurately calculate the number of hours your employees put in by using attendance management software in Kolkata. Maintaining the pay stubs also depends on this. The precise remuneration owing to your employees must be there. Find out whether any of your employees receive overtime compensation as well.
If you have regular employees, you can always see how frequently they work. The time spent in and outside of the office can be taken care of by employees. You can still make notes about their functionality even if they work in the field also.
Many HR and payroll software packages include attendance management. Software for tracking attendance is available in many different forms, and each one differs somewhat from the others.
Sometimes combined with an attendance management system, a leave management system provides the inputs for a company's payroll requirements along with attendance management software.
An employee's identity is verified and their arrival and departure times are recorded using an attendance software in India and an attendance system. There is a clear reason why these kinds of solutions are so well-liked today. By doing this, the chance of buddy punching is eliminated, which results in time leaks that can harm a company's ability to function effectively.
Attendance Management System's Integration
Numerous businesses or organizations believe it is necessary to monitor how long employees spend on breaks. The solution for them is a break-time monitoring system. Using this technique, employees can clock in and leave multiple times during the day.
The first time an employee punches in is regarded as their first day on the job.
After that, each punching out and subsequent punching back in are regarded as work breaks. One break is the interval between each punch-out and punch-in.
When deliverables time is critical, such technologies are especially helpful in businesses.
A time tracking system that enables users to log in through the internet is a benefit of online management software.
Attendance Software and its Technology
One of the most crucial differences an administrator must make when addressing attendance issues in general, and in an Attendance Management Program (AMP) particularly, is the difference between "responsible" and "honest" absence.
It is advantageous if the AMP explains what constitutes a "non-culpable" absence and the employer's expectations. The AMP should make this distinction and classification explicit. Even while prolonged absences can lead to termination in any circumstance, the employer must handle each scenario uniquely. Therefore, it's essential to classify the absences in advance and make clear how the company will treat each one.
It is important to go into detail about how employees keep track of their absences, as well as how employers can make keeping track of attendance records easier for everyone involved.
Any AMP must require the development of a system to track and evaluate employee personal absences. The majority of AMPs allow employers to monitor paid and unpaid medical time, an illness that occurs during the course of the workday, illness in the home, and doctor's appointments that take more than an hour away from work.
The entry point, progression through a training approach is there in the AMP.
Employers must be mindful of "flags" that suggest a need for change while dealing with absenteeism in order to fulfil their legal obligations. A worker's membership in a group that is under the law may be an innocent absence.
Final Thoughts!
The employer has a duty to make accommodations when it is repeatedly notified of the need for housing or when the circumstances are such that it should have known it was necessary. Typically the employee will disclose a need for an accommodation, or there will be "flags" that signal that probability and trigger the employer's duty to accommodate.
This information is accessible to management and staff due of its transparency. This will help the worker estimate the number of leave days that are available to them. Additionally, it helps management decide how many paid and unpaid vacations to grant workers based on their present attendance.
Inaccurate attendance records could result in significant overtime costs. It can also be against labor laws that mandate a certain amount of hours of work for an employee. The settlement of these issues is by attendance management.
It keeps precise records of attendance, which lowers the cost of overtime. To comply with labor laws, you can also give the authorities accurate records.
Thanks to the use of technology, many organizations can now measure enrollment more precisely. It provides workers with up-to-the-minute attendance data. Everything is available to the staff in real-time as well.
As a result, a system for managing attendance is for monitoring attendance.
They are hence better equip to focus on other important duties. It will eventually assist you in saving money if you give it some thought. By getting rid of buddy punching, inaccurate time reporting, tardiness, overpaying, and absenteeism, it aids firms in saving money. It takes time to manually process paper time sheets and schedules, authorize leave and overtime, and create payroll.