Any successful business model relies on developing and maintaining strong client relationships. It's tough, though, to keep a track of your clients i.e. what are they doing and what their engagement with your company is at any one time. And this is for corporates as well as small enterprises.
CRM software plays a crucial role in sustaining any business. The three categories of CRM are very crucial. In this article, we will be talking about three CRM software. Later we will dissect which one is best for your business.
What is CRM Software?
While the phrase refers to a broader approach to deal with clients, the abbreviation CRM is most commonly used to refer to the product category that facilitates a rapid relationship with customers.
The most significant aspect of any CRM is pretty simple to understand it's about the customers. A CRM should assist you in better understanding your consumers and utilizing that knowledge to provide the highest levels of customer satisfaction.
This is a goal that has become more difficult in recent years.
To communicate with brands, consumers today use a variety of channels such as messages, email, social media, and phone. The buyer's journey has become more complicated as additional options to evaluate products and make purchases have been available.
Types of CRM Software in India
While all of those advantages pertain to almost any CRM, customer relationship management encompasses a wide range of CS, marketing, and sales technologies. CRM solutions vary widely in terms of functionality and purpose, and they can be classified into three groups.
Collaborative CRM systems that work together
Operational CRM systems that are in use
Analytical CRM systems with analytic capabilities
Collaborative CRM Systems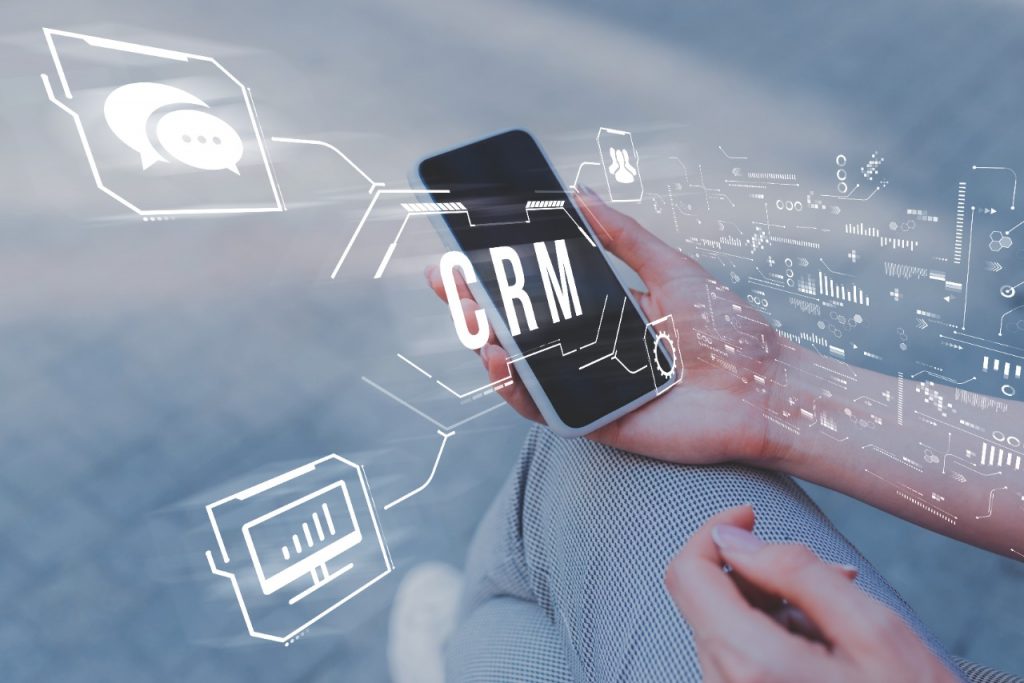 Trying to break down divisions is a major goal of collaborative CRM systems. Frequently, the advertising team, salespeople, and customer service representatives are all located in separate departments that appear disjointed. Each of those divisions is further divided into larger organizations based on variables such as geographic regions, networks they service, items they specialize in, or skill specializations. However, in order to create a consistent client experience all through the customer journey, you'll need a mechanism to transmit data in real-time across the entire organization.
No matter which department or channel they work in, collaborative CRMs ensure that all employees have exposure to the information. Customers avoid the unpleasant experience of constantly repeating themselves because of the connection between departments and channels.
Operational CRM Systems
Operational CRMs aid in the streamlining of a company's customer interaction processes. This will start once they first check your page. Then it continues through the entire lead strategic plan as they move through the browsing stage. It concludes with their activities once they've become a customer.
Automation functions are common in operational CRM systems.
Digital marketing and increasing market share relieve your staff of some of the labor they will then have to do. This frees up time for them to focus on their jobs' more innovative and individual parts. It also makes it a lot easier for expanding businesses to maintain high-quality service while scaling.
Analytical CRM Systems
Analytical CRM software in India is there to assist you in analyzing your customer data in order to acquire valuable insights. However, data analysis—the process of transforming that information into something usable for your business—is a difficult task. According to estimates, more than a quarter of the data acquired by businesses is never utilized.
Your database is of primary importance here. You will be able to identify patterns in your client's purchasing habits using this. These promote repeat business, as well as what the most typical customer problems are using this knowledge.
Which one should you choose for your business?
Recognizing the distinctions among the three types of CRM operating systems is an important aspect of the process. If you're quite convinced your organization needs a CRM it could be still in the preliminary stages.
The sort of CRM you require—or whether you should invest in all three—is determined by your specific business requirements. If your company is new and you don't have a lot of client data yet, an analytical CRM can be overkill. When you have a lot of divisions and multiple company locations that need to work together, you'll need a collaborative CRM.